01

MAR 2012
ThyssenKrupp Haus / Schweger Architects
Due to its prominent position in the city, the 'Thyssen Krupp House Berlin' assumes special significance.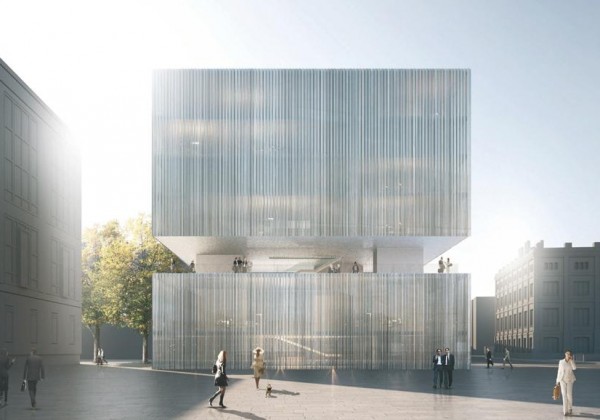 © schweger-architects
On the one hand, the 'House' – destined to be a meeting place for people with new ideas – enters into dialogue with the many already existing or future institutional buildings on Schlossplatz.
On the other hand, its urban spatial presence and orientation is not restricted to 'conversing' with the ESMT (European School of Management and Technology) housed in the former East German State Council building, the future Humboldt Forum in the reconstructed Berlin City Palace and the Bauakademie.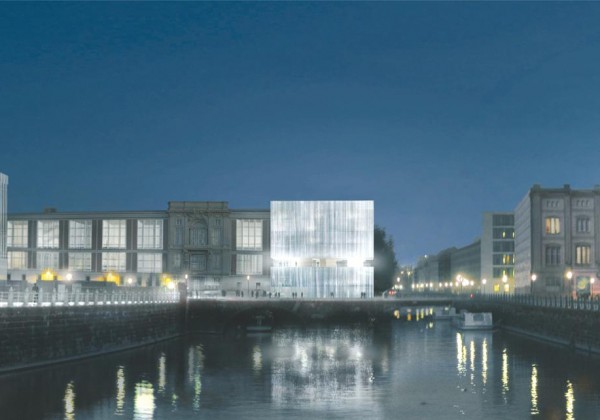 © schweger-architects
It also affects the wider urban context up to the Altes Museum (Old Museum) on the Museum Island.
© schweger-architects
The aim of this 'House' in this urban area with its large historic buildings cannot only be to integrate with its context.
It has too strong a presence, though a volumetrically reduced one, for that.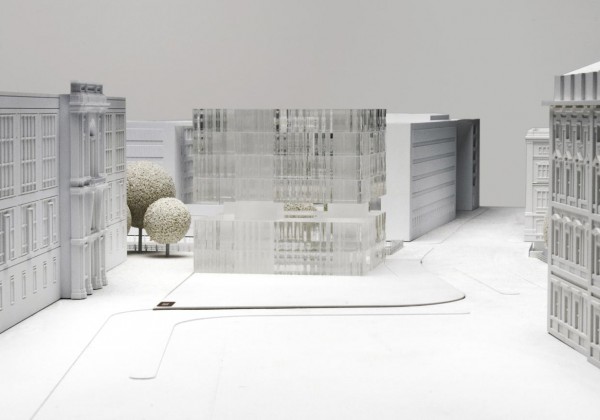 © schweger-architects
The significance must be looked for in its symbolic character, not only in the future-oriented dynamics of the client, the famous German steel and technology corporation, but also in the history – the former duality and present unity – of the location, and in the significance the people of Berlin, users and visitors will attribute to it.
A terrace level inserted between the spaces for special events and those of the corporate conference suites can be used as an open-air seating area, but can also be transformed into an enclosed interior space.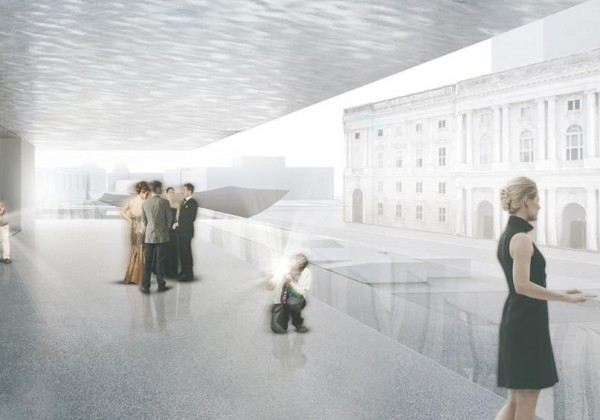 © schweger-architects
It affords a view of the urban surroundings in the sense of Friedrich Schinkel's 'dialectic vista'.
© schweger-architects
This wonderful, unique view makes the terrace level an attractive and memorable venue for various events.
.
© schweger-architects
© schweger-architects
© schweger-architects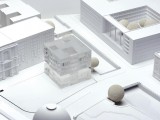 © schweger-architects
© schweger-architects
© schweger-architects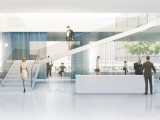 © schweger-architects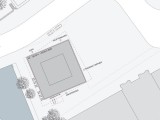 © schweger-architects
Comments