22

FEB 2012
In Progress: Thematic Pavilion EXPO 2012 / Soma
As a major and permanent facility the Thematic Pavilion embodies the Expo's theme "The Living Ocean and Coast" in manifold ways.
© Soma
The aim of the design is to create an iconic landmark that is integrated into its urban context and the surrounding nature.
We experience the Ocean mainly in two ways, as an endless surface and - in an immersed perspective - as depth.
© Soma
This plain/profound duality of the Ocean motivates the building's spatial and organisational concept.
Continuous surfaces twist from vertical to horizontal orientation and define the significant interior spaces.
© Soma
The vertical cones induce the visitor to immerse into the Thematic Exhibition.
They evolve into horizontal levels that cover the foyer and become a flexible stage for the "Best Practice Area".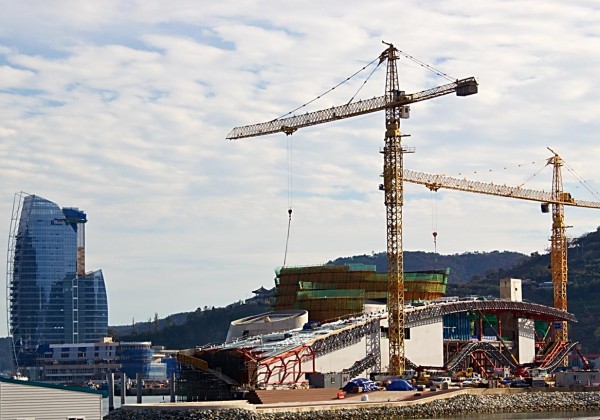 © Expo 2012
Continuous transitions between contrasting experiences also form the outer appearance of the Pavilion.
Towards the sea the conglomeration of solid vertical cones defines a new meandering coast line, a soft edge that is in constant negotiation between water and land.
© Soma
Opposite side the pavilion develops out of the ground into an artificial roof–landscape with gardens and scenic paths.
The topographic lines of the roof turn into lamellas of the kinetic media façade that faces the Expo's entrance and the "Digital Gallery".
© Soma
A counter part to the virtual multi-media shows of the Thematic Exhibition, the kinetic façade like the overall architecture of the pavilion evoke sensuous experiences through analogue means.
During daytime the lamellas are used to control light conditions in the Best Practice Area.
© Expo 2012
After sunset the analogue visual effect of the moving lamellas is intensified by LEDs.
The bionic principle of the kinetic media façade supports the idea of a "consistent effect".
© Expo 2012
Form, material, movement and light are seamlessly interrelated.
The longer the single lamella - the wider the opening angle - the bigger the area affected by light.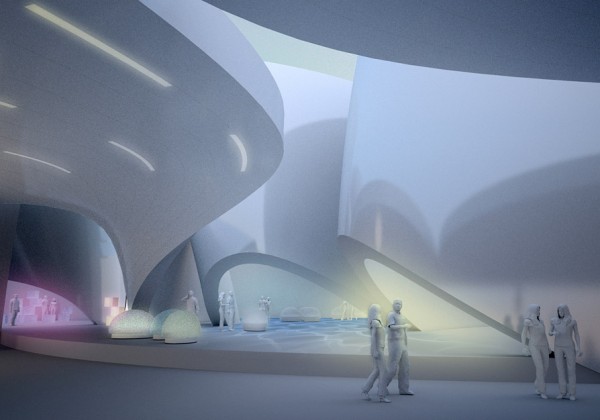 © Soma
The bionic approach also underlines the ecological agenda of the EXPO.
As a moving, emotional experience the kinetic façade combines the sensation with the sensational while communicating the EXPO's theme in an innovative and investigative way.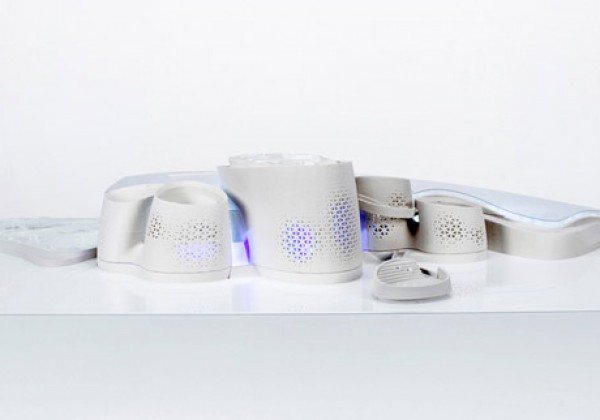 © Soma
.
© Soma
© Soma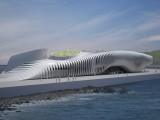 © Soma
© Expo 2012
© Soma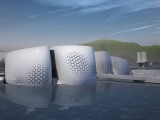 © Soma
© Expo 2012
© Expo 2012
© Soma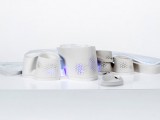 © Soma
Comments